Practicing what they
preach & teach:
Dr. Mary-Lou Galician and her husband Dr. David Natharius share a kiss at their 1998 airport wedding — a media event — before their trans-atlantic flight to lead a group in London & Paris. (Read the newspaper story about the wedding.)
xx
Isn't it time for YOU
to get REAL about ROMANCE?
xx
Don't let mass media myths and stereotypes
of sex, love, and romance
manipulate YOU and spoil YOUR chances
for a spectacular REAL-life happily-ever-after!


NOW MEN & WOMEN—SINGLES & COUPLES—
CAN LEARN HOW TO:
• Recognize unhealthy mass media myths and stereotypes
about sex, love, and romance that can hurt you.

TAKE DR. FUN'S MASS MEDIA LOVE QUIZ©!
(presented by Dr. Galician on national network TV)
• "Dis-illusion" your media-created unrealistic expectations
that sabotage your own REAL-life romantic relationships.

GET DR. GALICIAN'S 7-STEP REALITY CHECK-UP©!
• Enjoy a REAL-life happily-ever-after that's far more thrilling,
fulfilling, and fabulous than media fantasies.

FOLLOW DR. GALICIAN'S 12 LIFE-CHANGING PRESCRIPTIONS©!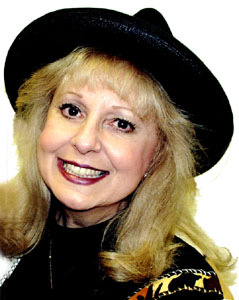 Dr. Mary-Lou
is here
to empower YOU!
This internationally acclaimed university professor and researcher of mass media and romantic relationships created REALISTIC ROMANCE® to help YOU "get REAL about romance."
She's taught thousands of others how to do it — and now she wants to make YOU the STAR of your own spectacular REAL-life love story.
---
The Original "Dr. FUN"
xx
Dr. Galician earned the nickname "Dr. FUN" (by which she is widely and affectionately known) because of the trademarked musical motivation program she created:
FUN-dynamics!®
—The FUN-damentals of DYNAMIC Living.
"FUN" is her acronym for "Fire Up Now!" For many years, Dr. FUN empowered individuals and institutions nationwide to beat burn-out, the blues, and the bad news—and get Fired Up Now!
---
COMING SOON —
Dr. Galician's
new book!
Dr. Galician's Prescriptions©
for
REALISTIC
ROMANCE®

The 7-Step Reality Check-Up© to Bust Media Myths that Ruin Real-life Relationships


CHOOSE YOUR FORMAT:
• soft cover book
• digital download
• audio book
• workbook for teachers and seminar leaders
And when this life-changing book is published, we'll have an exciting ADVANCE PURCHASE OFFER with a bonus gift for everyone registered for our FREE updates and special offers—so be sure to REGISTER NOW!
---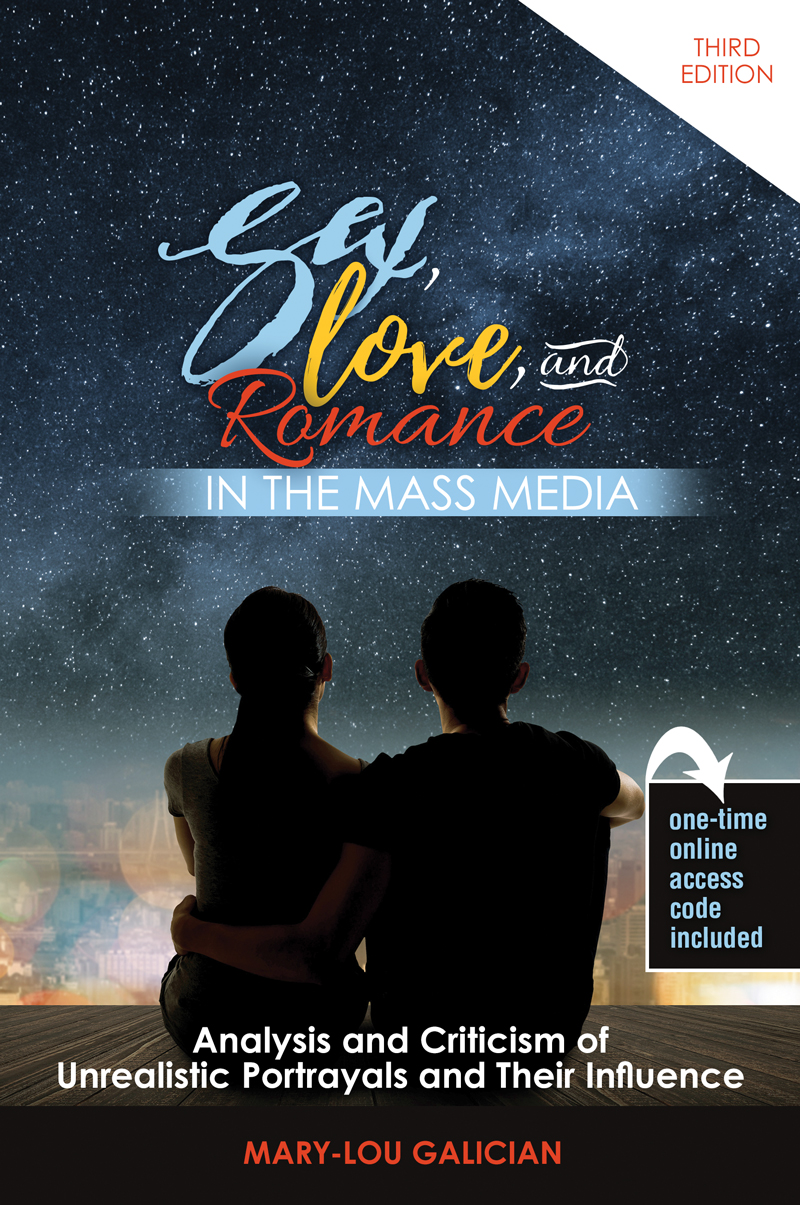 The NEW updated and expanded 3rd edition (2019)) of Dr. Galician's pioneering textbook Sex, Love, and Romance in the Mass Media: Analysis and Criticism of Unrealistic Portrayals and Their Influence is available from publisher Kendall Hunt!

NEWS — NEWS — NEWS — NEWS — NEWS
Valentine's Day 2020:
Media literacy advocate & author
Dr. Mary-Lou Galician confers her 18th annual
Dr. FUN's Stupid Cupid & Realistic Romance® Awards™
for the worst and best 2019 mass media portrayals
of sex, love, and romance.
NEW FOR 2020: SPECIAL "WINNER-TAKE-ALL" FORMAT!
Popular rom-com spoof "ISN'T IT ROMANTIC"
wins it all!

CHECK OUT ALL OF THIS YEAR'S AWARDS!
---

AND COMING SOON:
• The Realistic Romance® Guru's BLOG (and PODCASTS)!

• The REALISTIC ROMANCE® Contest (with prizes)!

• And many more exciting opportunities for YOU!

---

DON'T BE LEFT OUT:

REGISTER NOW

FOR OUR FREE UPDATES & SPECIAL OFFERS!

REALISTIC ROMANCE® really is The Thinking Person's Relationship Remedy™!